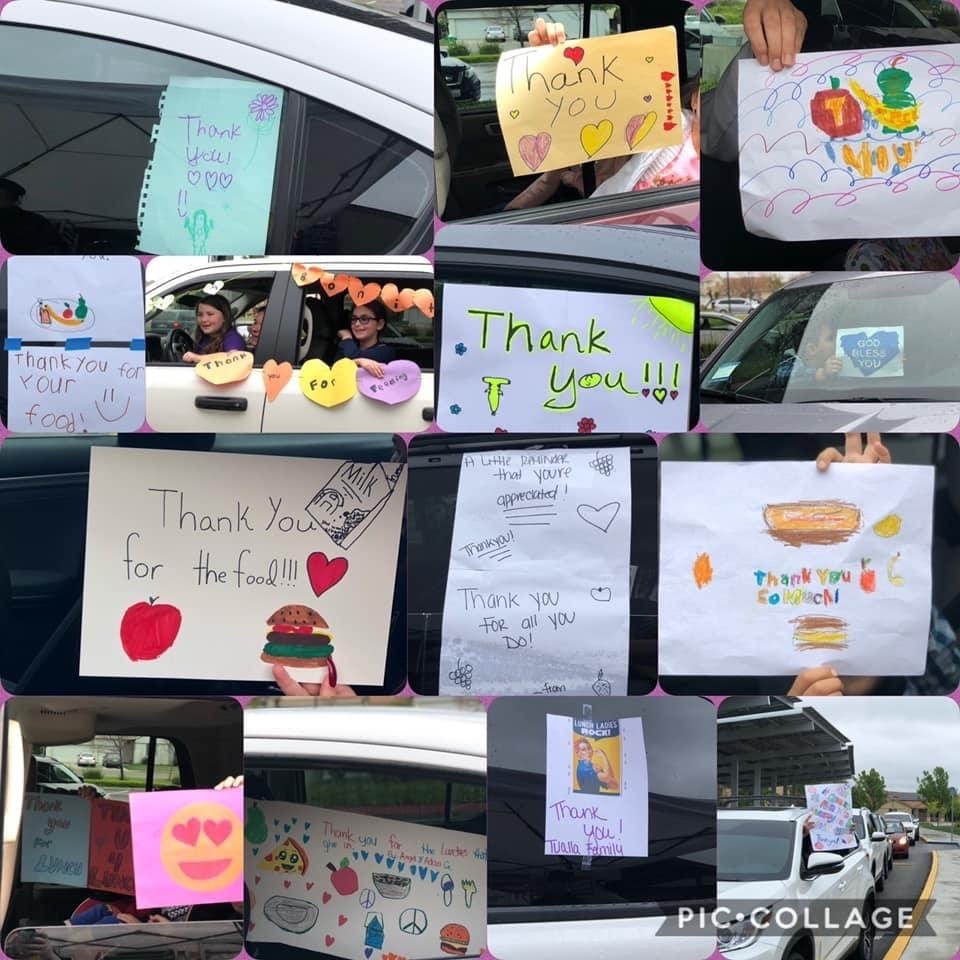 Nutrition Services Update
Caralyn Mendoza
Thursday, April 09, 2020
Since March 19, our Nutrition Services Staff has served nearly 35,000 meals to the communities of Newman, Crows Landing and Diablo Grande. We stand proud of our commitment to providing meals for our students.
The community came out in force today to show their support, and our staff is overwhelmed by the outpouring.
We will be back next week, Monday - Friday to continue to provide meals and connections to school!
Thanks for your support!