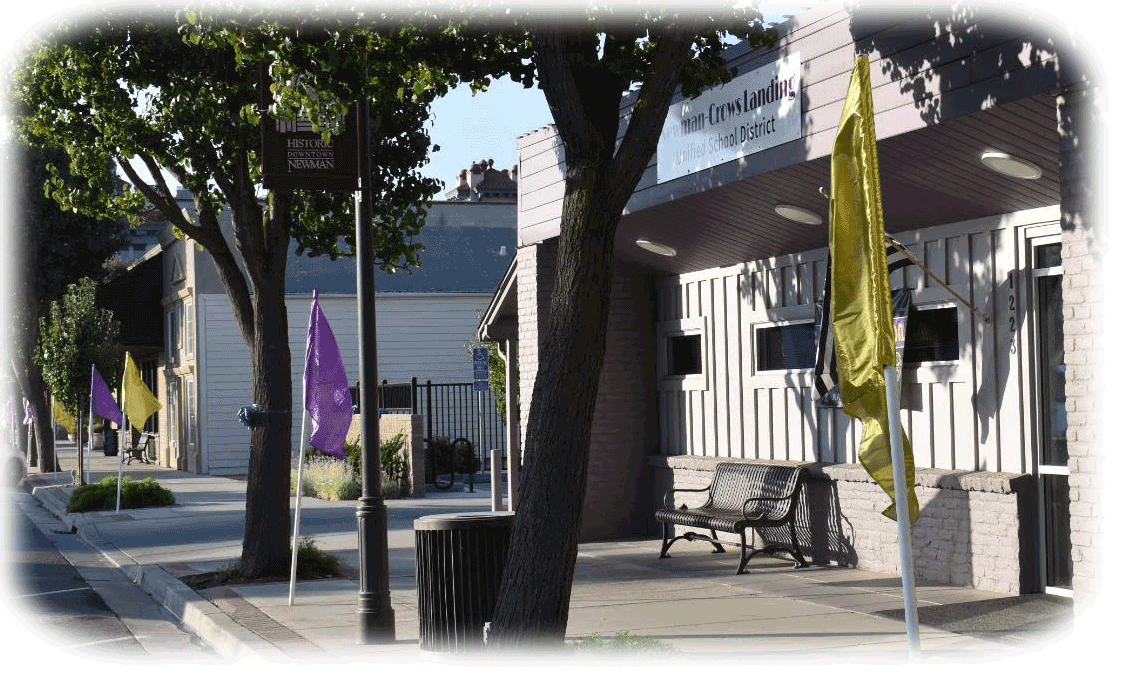 Welcome to the Newman-Crows Landing Unified School District. We are located on the west side of the San Joaquin Valley, encompassing the city of Newman and unincorporated areas of Crows Landing and Diablo Grande. Our district is home to over 3,200 students and over 390 certificated, classified and administrative staff.
Our 8 campuses include four elementary schools: Hurd Barrington, Bonita, Hunt and Von Renner, one middle school: Yolo, one high school: Orestimba and two alternative education sites: Foothill Community Day School and West Side Valley High School. Our teachers are committed to enriching students' lives in and out of the classroom by empowering them through education, addressing their unique needs, and supporting their interests. In our pursuit of excellence, we offer various programs to increase student engagement and success, including: Dual Language Immersion classes, Advanced Placement courses, Career Technical Education, PSAT/SAT testing, STEM/STEAM education and much more.
NCLUSD offers multiple clubs, sports teams and activities to encourage students to pursue their passions. This includes our highly decorated FFA organization, district-wide theater program, and middle school frosh, JV and varsity sports teams and much more.
As a small school district in a rural region, NCLUSD enjoys great partnerships with local businesses and community stakeholders.